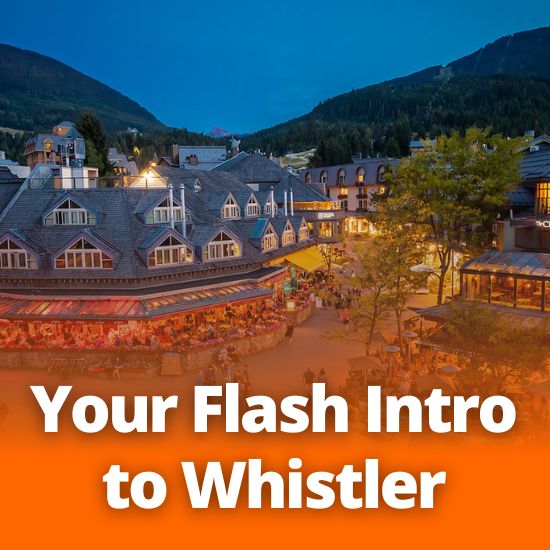 Your Flash Intro to Whistler
A historic mountain town, don't get it confused for only being a winter wonderland of skiing fun. There's so much more to this quiet retreat thanks to an infrastructure boom of tourist pulls and natural beauty. It's the peak 'best things come in small packages' present for a stop off on a Canadian road trip. 
History at a Glance
Nestled in a valley between the Green River and Cheakamus, guarded by glacial mountains and the Garibaldi Ranges, Whistler sits in the ancestral territories of the Squamish people and Lil'wat First Nation. Prior to the influx of settlers who ousted them to build European infrastructure and railway lines, this culturally rich location helped foster the relationship between the two nations. Tying back to their history of trade, commerce, and travel using the rivers, lakes, and mountains as reference points as they moved seasonal camps. 
European settlers, attracted to the area for its rich opportunities of fishing and hunting, began establishing camps in the early 20th century – although different trails had attempted to be established in the late 19th century to varying success. With its proximity to Vancouver and natural beauty, its use as a recreational area began to develop with tourist resorts popping up as the Pacific Great Eastern Railway trudged forward in development, culminating in 1914 and reducing the travel time to these resorts and the city. This opened the lodges up for greater access, as well as promoting the booming logging industry, of which four mills prospered during its peak. 
Today, Whistler or "The Resort Municipality of Whistler" (RMOW) stands as a premier resort community, with over 14,000 permanent residents and three million annual visitors (and that's a low-ball). As they state as part of their vision: It's a place where community thrives, nature is protected and guests are inspired.
Experiences 
Offering year-round experiences, while you might first think of it as the postcard perfect ski escape, there is plenty more to explore. 
Skiing
Snowshoeing
Hockey, indoor and outdoor rinks with seasonal changes
Indoor and outdoor skating, winter seasonal
Fitness classes
BMX Bike Tracks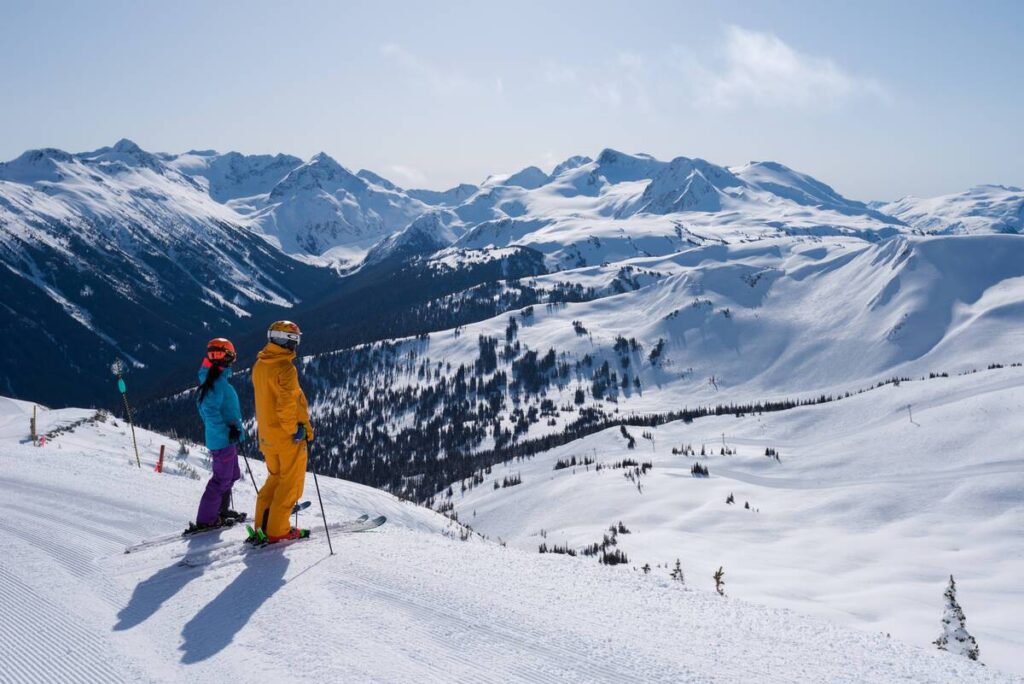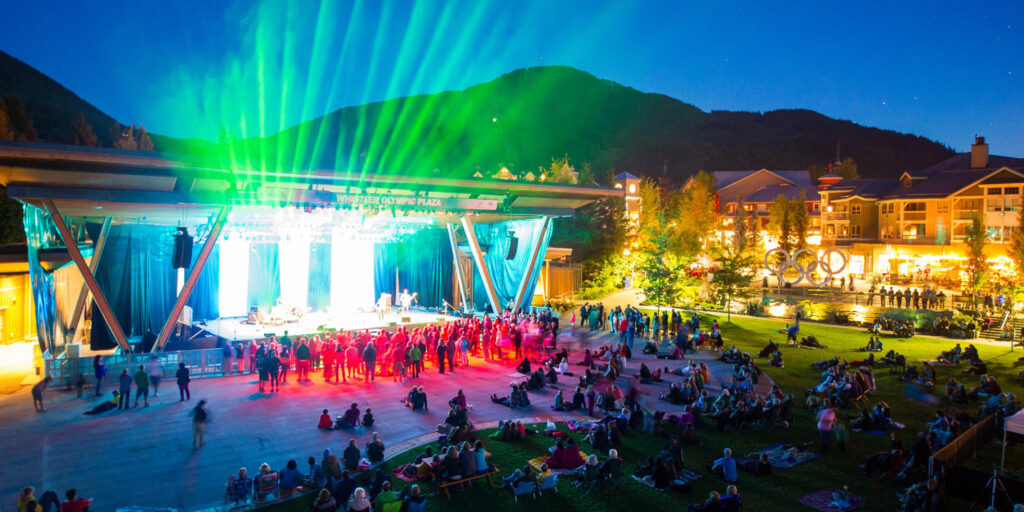 Multi-Use Skate Park
Meadow Park Water Park
Meadow Park Sports Centre
Squash and Basketball Courts
Public Art (including virtual maps to follow) LINK https://www.whistler.ca/culture-recreation/arts-nature-heritage/public-art/ 
Multitude of public parks that include recreation opportunities
Canoe, kayak, and paddleboard rentals
Hiking Trails
Town Hosted Events and Festivals including Canada Day, Movies in the Plaza, Summer Concerts, World Ski & Snowboard Festival, Fall Village and Beer Festival to name a few
Pet Friendly?
On leash pets are welcome in Whistler, with the expectation you will clean up after them and keep the under control. Check before booking at different resorts and campsites for pet policies, with some requiring extra charges and pet limits. 
There are also several pet daycares, sitters, and dog-walkers available! 
Camping Opportunities
Yes! Within Whistler are 4 campgrounds for you to enjoy. Camping is otherwise not permitted in Whistler's parks. Do note that sleeping in your vehicle is not permitted and illegal campers can be fined $100/night.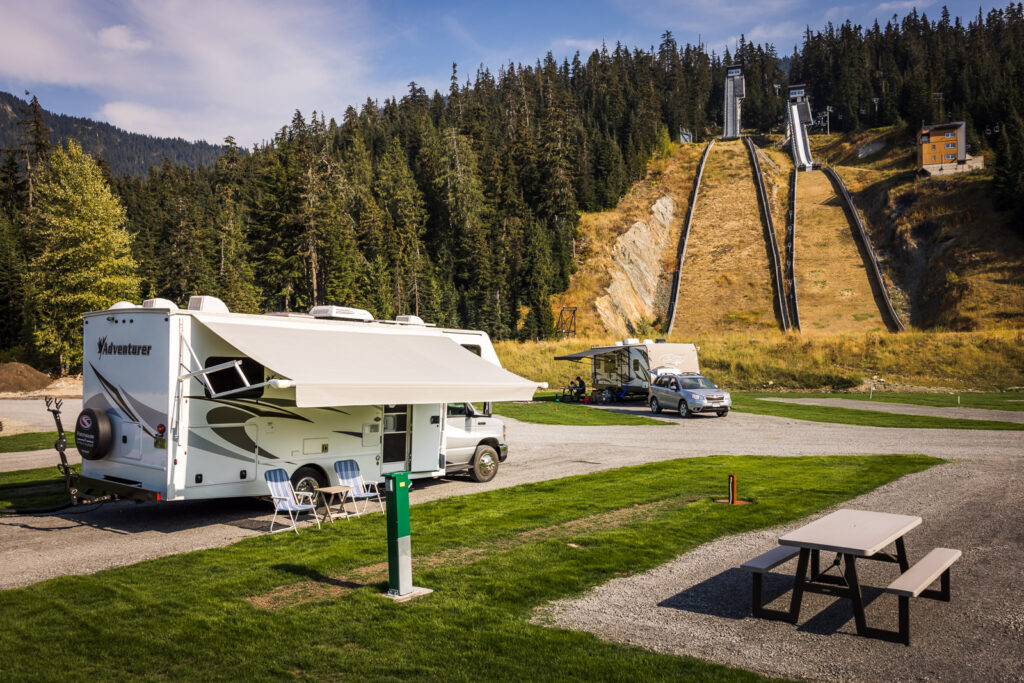 Each resort or park offers a variety of lot sizes, prices, and amenities on site. 
Riverside Resort: Reservable RV, tent sites and multi-use sites available, with partial and full-service options. You can also rent a cabin or yurt. Amenities include on-site laundry and showers, a playground, and picnic area, with access to hiking and biking trails. Commercially owned. 

Whistler RV Park and Campground: Reservation only, year-round camping available including: summer tent camping and multi-use RV sites with varying prices. Amenities include camp showers and full-hook-up sites. Snowmobile friendly (sled-in) during the winter. Commercially owned. 

Cal-cheak Recreation Site: Open April-October, first-come-first-serve only, with sites in 3 separate areas between Callaghan Creek and Cheakamus River. Many sites are large enough for RVs, but with no power or sewage services on site. Amenities include pit toilets, with close access to trails for hiking and mountain biking. BC Provincially run with self-registration and payment. 

Nairn Falls Provincial Park: Open May-October, with vehicle accessible and tent sites.  BC Provincially run, rates vary per season. Only 2 km from One Mile Lake and an easy drive to Pemberton, there are both reservation and first-come-first-serve options. The park includes pit-toilets, picnic areas, hand-pump drinking water taps, and access to different hiking trails. 
Whistler has a strong focus on respecting and preserving the past while moving into the future with a value on community and sustaining nature. Dive into the wealth of outdoor opportunities when you visit this sweet little escape less than 2 hours north of Vancouver.