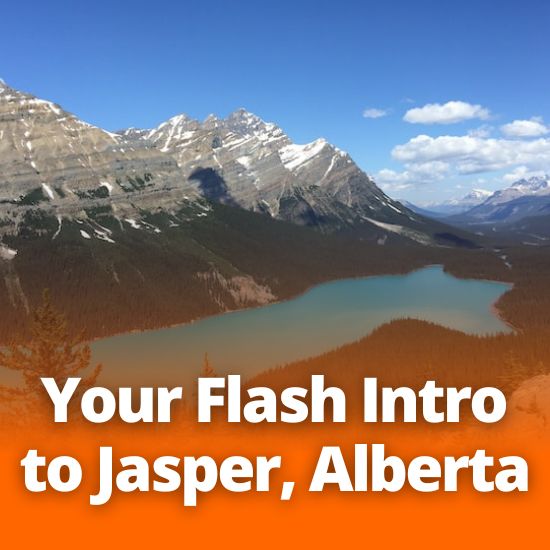 Your Flash Intro to Jasper, Alberta
Jasper is one of those places that draws people from everywhere. If it's not the picturesque views, it's the food, the flora or fauna, the fresh air. It is one of the most stunning natural areas in the world and Canada is lucky enough to play host. At 11,228 square miles it's actually Canada's largest park in the Rocky Mountains! 
History at a Glance
Within the Athabasca River Valley, which has long been the setting for wildlife adventures, the government has designated this a protected area since 1907, but long before that the area was populated by Canada's Aboriginal people who hunted in the grassland meadows beneath the peaks. A trading post was later established by Canada's historical trading heavyweights: the Hudson's Bay Company and North West Company. The town and park eventually took their name from one of the post's managers and voyageur: Jasper Haws. Jasper has several museums throughout the area, as well as cultural sites, where you can learn more about its history and wildlife.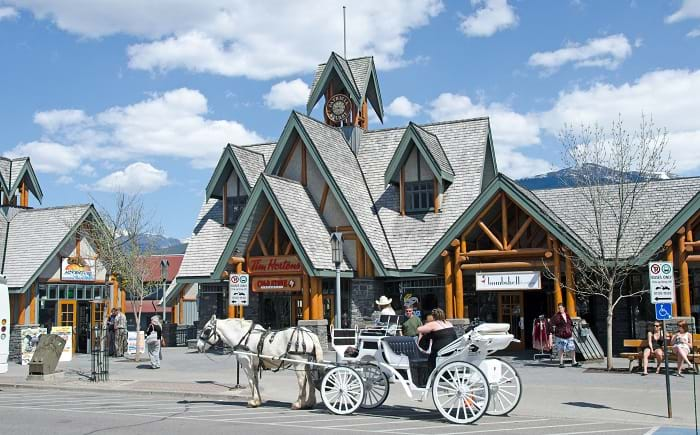 Experiences
Jasper has an incredible number of opportunities for activities to suit literally anyone, here are just a few to peak your interest (god I love mountain puns) 
Star Gazing (check out our post about Dark Sky Preserves!) 
Hiking Trails and Biking
Golfing at the Jasper Park Lodge
River Rafting, Swimming, and Canoeing 
Rock and Ice Climbing
Columbia Icefield Walkway
The Banff Gondola
The Jasper Skytram
The Jasper Planetarium
Jasper-Yellowhead Museum and Historical Archives
Pet Friendly? 
Jasper welcomes you to bring your furry friend on an adventure, but there are a few key things to know if you are bringing your dog along. As Jasper is a national park, Parks Canada regulations state that all domestic animals must be kept on a leash or in suitable confinement at all times. They are never to be left unattended at campsites or in vehicles and must always be cleaned up after. However, you can let them run free at the fully fenced off leash dog park. 
Some of the hiking trails don't allow dogs, even those on leash as certain animal habitats make trails unfriendly for your personal fluffy friend. There is however a local company (My Jasper Nanny) that will come to your campsite or hotel to check on your pets and take them for a walk. (They'll also watch your two-legged, less furry children!)
Camping Opportunities 
Jasper has many frontcountry campgrounds that offer many services and conveniences at 10 locations around the park. Many of these campsites are reservable, which is good because demand for sites is high from June through September with July and August at the peak. It is recommended you have a camping reservation before arriving at the park. 
Note: Firewood is included in the cost of camping at all front-country campgrounds (with purchase of a fire permit) and bear proof lockers are offered for safe food storage. Most of the campgrounds have cookhouses available in case the weather isn't cooperating.
***To maintain the family-friendly atmosphere that attracts people from across the globe, quiet hours, including a liquor, cannabis and fire curfew, are in place between 11 pm and 7 am.***
Jasper also sports back-country camping sites for campers venturing along the trails (with the expectation they observe proper preparation and safety precautions). These campsites vary from semi-primitive (with regularly maintained trails, pit toilets, tent pads, food storage cables, and picnic tables) to full on stone age with only a pit privy, fire grate, and bear pole. 
So whether you're going for a hike, bringing the whole family along in the RV, or are just passing through and looking to stretch your legs, make sure you put Jasper on your bucket list.