Social Media & Digital Marketing Coordinator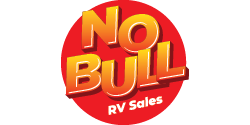 Hey, Social Media Maverick!
We market unconventionally, fiercely, and dare we say it – brilliantly, often dipping our toes into the buzzing hive of mass and online media.
You're the Picasso of platforms, the Da Vinci of digital spaces. You've navigated the vast sea of social media – Facebook, Instagram, YouTube, TikTok, and LinkedIn – you've sailed 'em all.
Paid Facebook ads? You've been there, done that, and practically wrote the book on it! You can create, target, and analyze metrics faster than you can say "engagement rate."
How about your way around WordPress? We need you to edit templates and handle basic website chores with the finesse of a seasoned veteran. You've got to be the master mariner of this CMS ship.
You also know a thing or two about videography and video editing, from storyboarding to shooting, post-production and a finalized captivating product, you know the drill.
Can you caption like Hemingway? Great! You'll be creating engaging, compliant captions for our various social media content. But here's the catch, you need to have a knack for repurposing content for different platforms. One size does not fit all in this digital universe, and you know that better than anyone.
Speaking of content. Are you ready to roll up your sleeves and get stuck into MailerLite? We hope so because we need you to craft and manage simple, yet effective, email campaign marketing. Oh, and did we mention LinkedIn too? Yes, you've got to be able to charm the pants off our connections and engage our network like a true professional.
We hope you like playing dress-up, because you're going to don a lot of hats here – graphic designer being one. You should be a wizard in using software like Canva, Adobe Premiere Pro, and Adobe Illustrator. Can you dance to the rhythm of our brand guidelines, while also making the canvas your own?
And while we're on the subject of handling things, you need to be comfortable operating professional-grade equipment, like a DSLR camera and a drone. Don't worry, we'll provide the gear, but you've got to bring the skills.
So… can you juggle tasks, work as a lone wolf or as part of a pack, and keep up in a fast-paced environment? Perfect! This isn't a slow dance, it's more like a tango.
We've got a killer work atmosphere, a pretty sweet benefits package, and this golden opportunity. The only thing missing is you.
If you're the one we're looking for, place the word #wagyu in the subject line when you send your resume and cover letter to natacha@nobullrv.ca