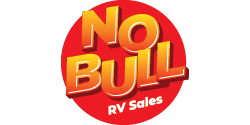 Tired of Hospitality? You'll Love RV Sales!
The long hours. Constantly on your feet. Endless weekend work. No fixed schedule. All for not enough money.
These are all the things you hate about your job now.
You are going to love working at No Bull RV!
You're fun, goal-oriented, and creative. You're upbeat, bouncy, optimistic, and passionate. But most of all – you're authentic.
You decided at a very young age you didn't want to live a hollow life. You're smarter than most but you're not so full of yourself that there's no room for anyone else.
You like people and you want them to like you because you're a good person.
You are ready to design a life for yourself by setting goals and taking personal responsibility for whether or not those goals are reached.
We know you're a people person.
And we can teach you how to sell RVs. That's the easy part. "Ain't that right, Bob!"
What we need are awesome people like you who have a great attitude and a positive outlook on life. We are about to change your life for the better.
You're capable of handling difficult customer conversations with style and grace and charm. Coworkers are encouraged by your optimism.
You're a daily contributor to a positive team environment.
You don't feel handcuffed by great systems and processes. You consider them to be tools that help you accomplish big things quickly.
But who are we?
We're an RV dealership with 2 locations in Alberta – Spruce Grove and Leduc.
We're on an upward trajectory in our 8th year of business.
We Consign & Sell RVs and Boats year round, and we need your help bringing them in and selling them.
We believe used RVs are better than new ones. We're so confident in it that we offer a No Bull Buy Back Promise.
We believe you deserve a base salary – plus bonuses, plus commissions, and a benefits package. We believe you should be afforded the opportunity to advance in our company and We believe in being closed Sundays & Holidays.
We have a plan to get you to $100,000 a year in income. Are you interested in taking an adventure? Life is crazy busy good around here.
How crazy busy?
Already this year, our website traffic is up over 300% over 2021 which means we'll have over 10,000 sales and consignment leads. We'll average 133 phone calls per month, and over 250 email leads and our walk-in traffic is insane.
Can you see yourself stepping into a career like this?
Our average sales associate made $83,000 last year. Not the top producer, the average producer.
We're authentic and transparent.
We accept complete responsibility; we never make excuses.
We think you'll break 6-figures!
Did you ever imagine making that kind of money?
Are you one of us?
You deserve to know that we serve two distinctly different clients.
People experiencing changes in life bring us their RVs to sell for a variety of reasons, some of which are not so pleasant – like family break-ups, a spouse passing away, financial pressures, and some people have simply decided that the RV lifestyle is no longer for them. You'll need to be sensitive to that.
People who buy used RVs from us value family time, recreational fishing, quadding, hunting, and camping.
They recognize that owning an RV is a means to an end. They are overworked and well-paid. They want us to make their buying experience easy and they pay us well for it.
You're good at quickly establishing positive rapport.
We hire for personality and a great attitude, and train for excellence. We have a proven system that works exceptionally well.
Now all we need is you.
Here are the details of the job.
For sellers of RVs – You'll be asked to learn our intake and appraisal process, consigning used RVs by taking inbound inquiries and making outbound contact with the sellers of RVs (yes – cold calls, but we have scripts for that).
For buyers of RVs – you'll be asked to learn our inventory, follow our guest interview script, show and display RVs, present options to clients, and close sales. You'll teach our clients about the hidden features and functional benefits of our products.
You'll be responsible for organizing your five-day work week, booking appointments, following up on new and existing inquiries and clients, and expanding your knowledge of personality types, buying patterns, RV features, presentation, persuasion, and sales techniques.
We will help you with all that.
The last section was the tedious part, the daily part. In other words, the last section was the opportunity.
We have the opportunity.
What we don't have is you.
Are you in?
I look forward to meeting you.
Rick Showers
Owner
No Bull RV
Apply Here:
https://bit.ly/3e99lWo