Receptionist/Sales Lead Coordinator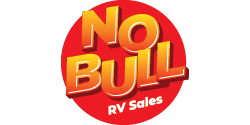 Will you be our Sales Lead Superhero? This job isn't just for anyone who can run a computer and keep a company's affairs in order though. We're looking for a very particular person.
One who can somehow, always, without fail, find a way to get things done. Even when there isn't an obvious solution.
Sometimes keeping our sales reps, technicians, managers, and customers all happy at the same time can feel like herding cats. But that's okay, because you're a natural cat-herder. When someone asks you, "Can this be done," your natural instinct is to say, "Yes," and then figure out how to do it.
It takes tremendous self-confidence. But you're up to the job. In fact, that's where you thrive.
We're No Bull RV, and you probably heard our commercials on the radio. We've recently opened a second location on Sparrow drive in Leduc, where we'll need you wearing a lot of different hats, such as:
Sorting, managing and assigning leads to the sales team.
Greeting clients and visitors with a positive, helpful attitude.
Assisting with a variety of administrative tasks such as maintaining an accurate visitor log, copying, faxing, taking notes and scheduling appointments.
Answering phones in a professional manner and routing calls accordingly
Sorting and distributing mail, Kijiji and Facebook leads while finding new ones
Taking pictures and videos of our units
Placing orders, restocking office supplies and running a variety of errands as needed
If…
You're methodical, extremely organized and detail-oriented,
You've got excellent written and verbal communication skills,
You're competent in Microsoft applications including Word, Excel, and Outlook. (Familiarity with Monday CRM is a plus)
You place the word #wagyu when sending your application..
Job Features
| | |
| --- | --- |
| Job Category | Administrative |