Digital Marketing Assistant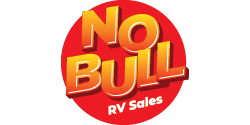 We market unconventionally and aggressively using mass and online media, and this is where you might fit in.
𝗬𝗼𝘂'𝗿𝗲 𝗰𝗿𝗲𝗮𝘁𝗶𝘃𝗲, enthusiastic, hard-working, and capable of carrying out a variety of necessary support tasks in the office.
𝗬𝗼𝘂 𝗸𝗻𝗼𝘄 𝘆𝗼𝘂𝗿 𝘄𝗮𝘆 𝗮𝗿𝗼𝘂𝗻𝗱 𝗻𝘂𝗺𝗯𝗲𝗿𝘀 and you're comfortable working with a high degree of attention to detail.
𝗗𝗼 𝘆𝗼𝘂 𝗹𝗶𝗸𝗲 𝘄𝗿𝗶𝘁𝗶𝗻𝗴?
You'll be handling the copywriting of our online inventory ads giving it a special, creative touch.
𝗗𝗼 𝘆𝗼𝘂 𝗹𝗶𝗸𝗲 𝗱𝗿𝗲𝘀𝘀𝗶𝗻𝗴 𝘂𝗽?
'Cause you may have to wear a number of hats here. (I won't lie; you need to work quickly and hit deadlines. The real world is on time and speed count)
… So, will you take pictures of our units, create several online listings on our website, kijiji and facebook, and run a few errands – all before noon?
Experience in the RV or Boat industry is an asset, but not a requirement.
𝗙𝗼𝗿 𝘂𝘀, 𝗰𝗵𝗮𝗿𝗮𝗰𝘁𝗲𝗿 𝘁𝗿𝘂𝗺𝗽𝘀 𝘁𝗮𝗹𝗲𝗻𝘁.
All of this sounds simple… we know! But your work will be essential to ensure that the sales and marketing department are free from setbacks and are ready to achieve its daily objectives, so we count on you!
Sounds like something you'd be good at it, doesn't it?
We have a great work atmosphere, a benefits package, and this great opening.
What we don't have is you.
𝗔𝗿𝗲 𝘆𝗼𝘂 𝗰𝗼𝗺𝗶𝗻𝗴?