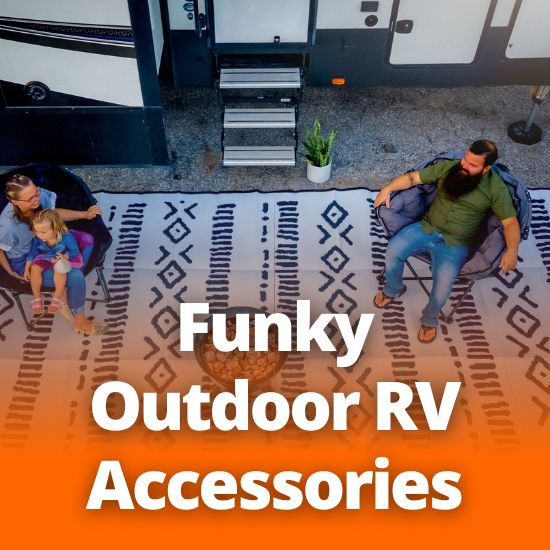 Funky Outdoor RV Accessories
Note: This post contains links outside of No Bull. We are unaffiliated with any products/companies mentioned in this post and make no financial gain from any purchases. 
It can be hard to leave your comfy RV where you have A/C, easy snack access (snackcess), and don't have to worry about mosquitoes trying to drink you dry. 
But if you wanted to stay inside, you should've just stayed home! Don't be stuck in your RV, because no matter your trifle someone, somewhere has had the exact same thought and created something to help you out. 
Sure, some of these are probably more glampourous than everyone will go for – doesn't make them less fun. 
1. Outdoor Mats/Rugs
The easiest addition to any rig that can expand your outdoor space. Dirt and mud getting tracked into your RV gets old fast. The perfect solution: an outdoor rug! They come in plenty of different sizes and designs to fit your style.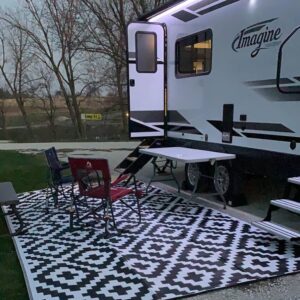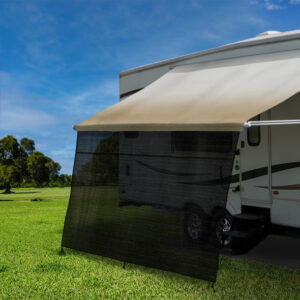 2. Awning Shade
You know what's fun? Getting in a western facing lot and baking like cheap salami in the sun. To get yourself extra outside shade you can snag a vista shade like this one that you can add to your awning when it's extended to improve the shade provided even as the sun moves. It can also give you a bit more privacy. One con is that it's not totally feasible on super windy days.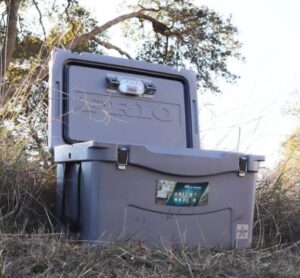 4. Hard-Side Cooler
When you have a small fridge, being able to extend your cold storage is a game changer. Hard side coolers come in different sizes so they can fit in your storage compartments with ease. Fill it with ice or a revolving set of frozen water bottles (one defrosts, drink it, refill it and freeze it) to keep drinks and food cool.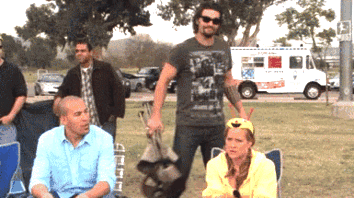 6. Comfy Camp Chairs
Whether you're going for the tried and true, snapping open one with zing that includes cup holders or going full glamp and buying a zero-gravity lounger GCI Freeform Zero Gravity Chair, Black : Amazon.ca camp chairs are a must for camping. Extra comfort and with most able to be packed away nicely, don't go another trip without them.