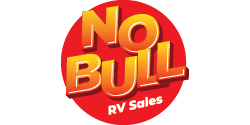 Join an RV dealership on an upward trajectory. We believe used RVs are better than new ones.
We Consign & Sell RVs all year round, and we need Your help prepping and servicing them.
This isn't like a place you've worked at before. There are nuances in our process that you may not be familiar with. No sweat, we'll teach you the No Bull Way.
Our focus is on providing a unique experience for our customers. That's where you come in. We've got a super team in our shop already and your experience can enhance how we serve our clients.
But this isn't for everyone.
Here's some of what we need you to be willing to do:
PDI used units, add protective coatings, troubleshoot and repair issues, winterize trailers, and reseal RV roofs? How about performing delivery show-throughs, jumping in our truck and picking up a trailer from a storage lot or needed parts, being a spotter when we move units around the lot, shoveling snow, and washing trailers if necessary?
You may not have to do all of the above, but we're looking for an RV Tech with a heart to serve the customer, whatever it takes.
If that's not you, stop reading.
If you…
Have a clean driving abstract
Love helping people
Are a trustworthy person
Have an attitude of gratitude
Love the RV lifestyle
Then you'll LOVE No Bull RV!
That's Right, Bob!
This full-time position is commensurate to your industry experience and fit – we have a benefits program as well. We don't want just any shlub off the sidewalk. We are looking for the right person. The person who exudes our culture, our style, our intent.
We have an opening.
What we don't have is you.