RV Lot Attendant/Handyman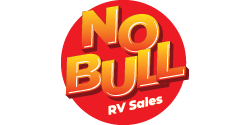 We're a small RV company on an upward trajectory (That's Right, Bob)
You're very comfortable with towing trailers with a pick-up and you've never met a tractor you can't learn to operate.
You're focused. A problem solver who likes fixing things, you're handy with tools, enjoy trouble-shooting and demonstrate a willingness to learn but… can you be taught?
'Cause we have a certain way of doin' things here.
Do you like dressing up?
'Cause you may have to wear a number of hats here.
Will you park our trailers, run short errands, sweep floors and perform small repairs – all before noon?
Experience in the RV or Boat industry is an asset, but not a requirement.
For us, character trumps talent.
You'll find plenty of room to grow and advance here.
We need an RV lot attendant who can also work with their hands.
We have a JCB tractor, a pick-up truck, a benefit package and a LOT of trailers.
We have the opening.
What we don't have is you.