Receptionist/Sales Assistant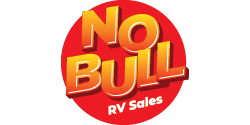 Spruce Grove – Receptionist/Sales Assistant
You're so organized, it's terrifying.
Your friends suspect you have a spreadsheet cross-referencing your socks by colour, length, and thickness. Now that you're thinking about it, you're actually considering making one right now.
You begin packing for a vacation six weeks before you leave. But people love to travel with you because you provide itineraries for each day of the trip.
And yes. You clean up other people's messes. Not because you have to, but because you cannot stand the mess. Clutter is a four-letter word to you.
You're going to love working at No Bull RV in Spruce Grove.
We have the perfect job for someone as methodical as you. You're going to be our new Sales Lead Superhero. But this job isn't just for anyone who can run a computer and keep a company's affairs in order. We're looking for a very particular person.
One who can somehow, always, without fail, find a way to get things done. Even when there isn't an obvious solution.
Sometimes keeping our sales reps, technicians, managers, and customers all happy at the same time can feel like herding cats. But that's okay because you're a certified cat-herder. When someone asks you, "Can this be done," your natural instinct is to say, "Yes", and then figure out how to do it.
It takes self-confidence, but you're up to the job. In fact, it's where you thrive.
We're No Bull RV. You've heard our commercials on the radio (ain't that right, Rick?). We've got an opening at our Spruce Grove location.
We're known for our dual nature: mild-mannered professionals when things are going well. Fast-acting superheroes when you need us the most.
Does that sound like you?
What makes you different? Many things, actually. One aspect of your personality is your attention to detail. How do we know? Because you're still reading. And here's your reward. There is an email address at the very end of this ad which is total BS. Goes nowhere. Straight into the bin. We'll never see it. Instead, you'll add "Organizational Superhero" to the subject line spot we put on the next step. You just have to remember the answer when you hit apply.
Most people will skim this ad and send it to the email address on the end. But not you. Attention to detail has put you ahead of 90% of your competition. Cool, huh? When you contact us, forget the cover letter. Instead, tell us a story, a great example of how organized you really are. Show us what makes you tick, what energizes you, and what sort of work environment inspires you. That will help me know if you're a great match.
We pay really well. Expect to earn $50,000 to start. When you can handle the basics, you can expect to earn more responsibilities and more money. As a growing company, you might find yourself running our whole office one day, with a pay cheque to match.
We want you to join us, but more importantly, we want you to love being here. No Bull RV is a family business, and our co-workers are our family. If this sounds like a good fit for you, get in touch. Here's that email address I mentioned above. Send your resume and cover letter here, and get ready for the beginning of an awesome career. hiring@mailinator.com